Apply for SBA EIDL Loan Increase Up to $500K – Email Sample Template
Know how to apply for the new SBA EIDL Loan Increase of up to $500,000 in 2021 to get additional SBA Economic Injury Disaster Loan funds for your small business during this Covid-19 pandemic.
DISCLAIMER
This video is intended for educational purposes and should not be taken as legal or tax advice. You should consult with your financial professionals about your unique financial situation before acting on anything discussed in these videos. Freedomtax Accounting and Multiservices Inc. is providing educational content to help small business owners become more aware of certain issues and topics, but we cannot give blanket advice to a broad audience. Freedomtax Accounting and Multiservices Inc. or its members cannot be held liable for any use or misuse of this content.
Email to Send Increase Request
[email protected]
Email Title
EIDL Increase Request for (insert your application number)
Email Content
We would like to request an increase in our EIDL Loan.
Loan Application Number – XXXXXXXXXX
Loan Number – XXXXXXXXXX
Business Name –
Business Address –
Business Owners Name –
Phone Number –
Thank you in advance for your service,
Your Name
Transcript
This week the SBA has started to send out the emails, so you can request an increase for your EIDL loan and get up to $500,000 as an EIDL loan. In this video, we're going to show you step by step how to request and apply for this EIDL increase because we know that some people are having issues in requesting this increase okay, so that's what we're going to talk about in this video okay. Now we are Freedom Tax Accounting we're an accounting firm, where we have been providing quality tax and accounting services for over 20 years today, April 10th. It is a Saturday, and yes, we are working Saturday because we are working hard because next Thursday, April 15th is the corporate tax deadline. So, we are working hard to help our corporate clients get their corporate taxes done on time okay.  
Now we always emphasize the date on the recording of any video relating to PPP and EIDL because these programs have been constantly changing. So, there may be things we discuss in this video that can change as soon as tomorrow, so that's the importance of subscribing to our channel that way you're always up to date with the most current and correct information relating to these SBA loans, okay. 
So, what happened at the beginning of this week? At the beginning of this week, the SBA started to send out this email okay. Basically, telling you the business that has already received an EIDL loan that now you are able to request an increase on your EIDL loan. And they give you specific instructions on how to do that. But based on comments and people we have talked to this week, people are having issues sending this email, so we decided to do this video where we show you step by step how to do it. And we feel we have come up with a solution to the most common problems okay. So, basically, if you receive this email, it's because your business or as a self-employed already got an EIDL loan in 2020. And now the SBA is giving you a chance to request an increase and the first step in doing that is that you have to send an email okay. And this is the email address that you need to send the email to okay.  
Let me show you what you need to do. Okay so basically the first step is to send an email to this email address that I have here, which is the same email address that's on the email that you get from the SBA. Now one common mistake people are doing is that when they get this email they click reply, and they send an email and then they're getting an error back. You don't reply to this email you take this email and this is where you send the email to. Now for some reason for some people if they copy-paste this if they try to copy-paste this email and send a new email, for some reason that's also not working for some people. So, basically, we recommend that you type this email address on your email software okay. So, you can copy-paste, if it doesn't work then type it okay, so you type this email this is the email address you're going to send the email to and then on the subject line this is what you need to have; on the subject line it needs to say, EIDL increase request 4 and then you insert your 10-digit EIDL application number. So, where do you find that? You have to go to your EIDL loan documents. This is the first page of your EIDL loan agreement that you signed to get the loan okay. On the top right of the agreement, you're going to see the application number and there's a 10-digit number on the top right, this is your application number. So, basically on the subject line you basically put here your 10- digit application number one, two, three four, five, six, seven, eight. This is what you put on the subject line okay. And then what do you write in the email? This is the email content you basically write. We would like to request an increase of our EIDL loan and here you put your EIDL application number and on the bottom your SBA loan number. Now, where do you get these numbers from? Once again, you go to your idle loan agreement on the top left right here you're going to see your SBA loan number, on the right is your application number, on the left is your loan number. So, those are the two numbers you need to do this email. So, once again the email you just write we would like to request an increase of our idle loan, then you put loan application number put your loan application number, SBA loan number put your loan number, then you put business name write your business name, business address write your business address, then you put the business owner name, put your owner name. Sorry, if you're self-employed your business name is your name. So, you don't have a registered LLC or a corporation and you're self-employed, the business name is your name. Then you write your phone number and you write your phone number here, then thank you in advance for your service and then just sign your name. Okay just to help you out I am going to put this in the description on this video, so you basically just have to copy paste and fill it out with your information all right.  
So, if you follow these instructions, you should be good to go. 
 Now if you have not received this email from the SBA the most common question, we get here is, can I still send out the application the requested email. The answer is we don't know, okay. Now it doesn't hurt to just send it out, but we still don't know if you need to receive this email in order for you to send out this email to the SBA. But you already know the email address you need to send it to and remember this is only for you who already got the idle loan in 2020 or early 2021 and now you want to request an increase okay.  
So, basically, that's what we wanted to show you. Remember that we are offering consultations on PPP, EIDL, employee retention credit. This is our contact information, especially all of you that already got the EIDL loan. Remember that this loan has very strict rules on how you can use it. So, we really recommend that you call and set up a consultation, so we can guide you on your specific business and how you can use the EIDL funds okay.  
Thank you for watching this video. Remember, it is tax season, and we are a full-service accounting firm. We are authorized by the federal government to prepare personal tax returns and business tax returns for individuals and businesses that are located in any of the 50 US states.
So this is our contact information:
Address: 1016 E Osceola Parkway, Kissimmee, 34744, Florida, United States
Telephone: 407-502-2400
E-mail: 

[email protected]
And remember that we are part of Freedom Group, we are a group of four companies where we do tax accounting.
So we can help you in many ways.
Thank you for watching this video. Remember to subscribe to this channel and if you have received value out of this information like this video and share it with someone that can take advantage of this information.
Thank you for watching. God bless you. Bye-bye.

Subscribe to my channel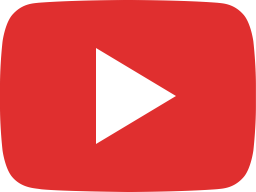 IRS Shuts Down ERC Program Due To Scam Surge (Employee Retention Credit)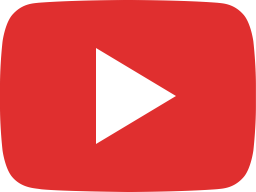 IRS Email Scam Warning - Beware of Identity Theft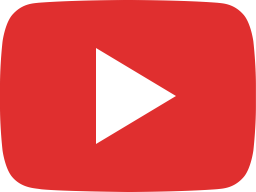 The Ultimate IRS FIRPTA Withholding Guide For Foreign Real Estate Investors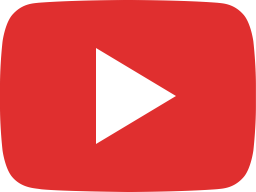 US Taxes For Foreigners - Resident Alien vs Non Resident Alien Tax Differences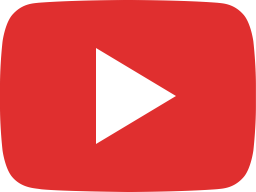 Pay Higher Taxes if You Get ERC (Employee Retention Credit)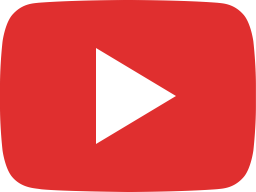 ERC News Update August 2023 (IRS Employee Retention Credit)