Hazard Insurance for SBA EIDL Loan | Why SBA EIDL Requires Hazard Insurance?
If you got or are applying for an SBA EIDL Loan the SBA may require your business to get specific hazard insurance in order to get the SBA EIDL Loan approved.
DISCLAIMER
This video is intended for educational purposes and should not be taken as legal or tax advice. You should consult with your financial professionals about your unique financial situation before acting on anything discussed in these videos.
Freedomtax Accounting and Multiservices Inc. is providing educational content to help small business owners become more aware of certain issues and topics, but we cannot give blanket advice to a broad audience. Freedomtax Accounting and Multiservices Inc. or its members cannot be held liable for any use or misuse of this content.
Transcrit
One of the most common questions we get at Freedom Tax Accounting is, "Why is the SBA making my business take out a hazard insurance policy in order to get the EIDL loan approved?" Another common question is, "Where do I get this type of policy to fulfill the SBA requirement in order to use the EIDL loan funds?" That's what we're going to talk about in this video. Hello from Freedom Tax Accounting or an accounting firm where we have been providing quality tax and accounting services now for over 20 years. We are recording this video on June 29th, 2021 and we always emphasize the date on any recording related to the SBA programs because these loan programs have been constantly changing. So, there may be things we discussed in this video that can change as soon as tomorrow. So, that's the importance of subscribing to our channel that way you're always up to date with the most current and correct information relating to these SBA programs.
So, if you have applied or already received an EIDL loan from the SBA you know that the SBA may have already emailed you that you need to send them proof that you have hazard insurance for your business. Now, why is the SBA making businesses take out this hazard insurance policy because remember any amount of SBA loan if you get an SBA loan an EIDL loan over $25,000 it does require collateral okay. And that's important to know because if you're getting an EID loan that's 25 or less you are not required to have this hazard insurance. So, if you're getting an EIDL loan an SBA agent is telling you that you need to send them proof of hazard insurance and remind the SBA agent that your SBA loan is less than $25, 000 and that you don't require the insurance.
But if you have received or are applying for an SBA EIDL loan that's over $25 000 you are required to have this insurance policy. Why if you read the SBA EIDL loan contract any amount over 25 000 does require collateral. Meaning, that if your business or you as self-employed do not pay the loan the SBA has the right to go after your business or personal assets so the insurance policy is to protect your business or self-employed assets in case your loan goes into default. So, that's the reason the SBA is making anyone who is applying or got an EIDL loan over $25, 000 to get this hazard insurance because they want the business asset to be covered by an insurance policy just in case you don't pay your EIDL loan or if your loan goes into default. So, that's the reason that the SBA is making you take out this hazard insurance policy.
Now one of the other questions that people ask me is where to get it. So, basically, you have to contact your local uh commercial insurance agent okay they tell them look I want an SBA EIDL loan hazard insurance policy and they know what it is. Now if you are in Florida, we recommend that you call Maximus Insurance, we have been working with them for many years and I feel they have the lowest rates so if your business is in Florida or if you're self-employed and you live in Florida and you're applying for an EID alone and you need the SBA insurance. These are the people you need to contact because they will give you the best rates okay.
Now also remember that we are a full-service accounting firm uh if you need help with your business taxes with your personal taxes, if you want to open up a new LLC, if you have tax problems with the IRS, we can help you in many ways. We also provide payroll and bookkeeping services so this is our contact information and also remember that we are part of the Freedom Group. We are a group of four companies where we provide tax accounting, immigration, real estate, and insurance, and financial planning services so we can help you in many ways.
Thanks for watching this video. Remember to subscribe to our channel in Spanish and share it with your relatives and friends if this informative video was of benefit to you.
You can contact us by phone, email, or by visiting our offices:
Remember that we are part of Freedom Group, a conglomerate of companies dedicated to providing quality services in accounting, taxes, financial consulting, insurance, real estate, business incorporation, among others.
As for your finances, we can help you with everything you need.

Subscribe to my channel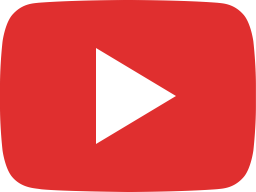 New & Easy Way To Make SBA EIDL Loan Payments Online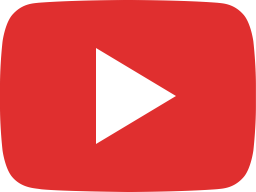 How To Do Florida Annual Report For LLC, Corporations & Non Profits (Step by Step Guide)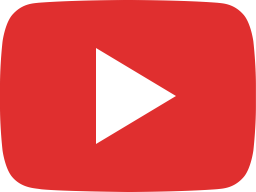 7 Employee Retention Credit (ERC) Scams & Fraud Examples Explained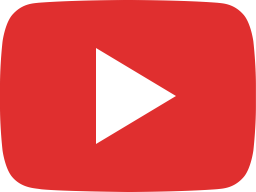 New SBA EIDL Loan Portal - Make EIDL Loan Payments & Check Loan Balance ONLINE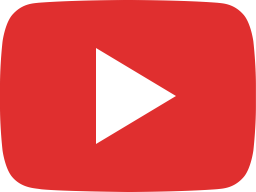 USA Rental Property Taxes For Foreign Nationals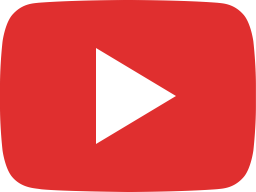 Get The Employee Retention Tax Credit (ERTC) in 2023 - BEWARE OF SCAMS