SBA Targeted EIDL $10,000 Grant Update – NEW SBA Low Income Community Map Tool
SBA has released a NEW tool that shows if your business address meets the SBA Targeted EIDL Advance of $10,000 low-income community requirement.
Visit our website – https://freedomtaxaccounting.com/
DISCLAIMER This video is intended for educational purposes and should not be taken as legal or tax advice. You should consult with your financial professionals about your unique financial situation before acting on anything discussed in these videos. Freedomtax Accounting and Multiservices Inc. is providing educational content to help small business owners become more aware of certain issues and topics, but we cannot give blanket advice to a broad audience. Freedomtax Accounting and Multiservices Inc. or its members cannot be held liable for any use or misuse of this content.
LINK TO SBA LOW INCOME COMMUNITY TOOL – https://sbaeidl.policymap.com/newmaps#/
Targeted EIDL Advance COVID-19 Targeted EIDL Advance was signed into law on December 27, 2020, as part of the Economic Aid to Hard-Hit Small Businesses, Non-Profits, and Venues Act. The Targeted EIDL Advance provides businesses located in low-income communities with additional funds to ensure small business continuity, adaptation, and resiliency.
Advance funds of up to $10,000 will be available to applicants located in low-income communities who previously received an EIDL Advance for less than $10,000, or those who applied but received no funds due to lack of available program funding.
Applicants do not need to take any action at this time. SBA will reach out to those who qualify. SBA will first reach out to EIDL applications that already received a partial EIDL Advance (between $1,000 – $9,000).
Applicants will be contacted directly by SBA via email in the coming weeks with instructions to determine eligibility and submit documentation.
All communications from SBA will be sent from an official government email with an @sba.gov ending. Please do not send sensitive information via email to any address that does not end in @sba.gov.
Applicants may qualify if they:
Are located in a low-income community. To help applicants determine if they are located in a low-income community as defined in section 45D(e) of the Internal Revenue Code, a mapping tool is available at https://sbaeidl.policymap.com/app Note that the business address must be located in a low-income community in order to qualify so SBA encourages potential applicants to check the map to see if they meet the low-income community eligibility requirement before you apply; AND Can demonstrate more than 30% reduction in revenue during an 8-week period beginning on March 2, 2020, or later. If an applicant meets the low-income community criteria, they will be asked to provide gross monthly revenue (all forms of combined monthly earnings received, such as profits or salaries) to confirm the 30% reduction. Next, SBA will reach out to those who applied for EIDL assistance on or before December 27, 2020, but did not receive an EIDL Advance due to lack of program funding. These applicants will receive an email from SBA with instructions to determine eligibility and submit documentation. Applicants may qualify for a Targeted EIDL Advance if they meet the above criteria (low-income location and reduction in revenue)
Have 300 or fewer employees. Business entities normally eligible for the EIDL program are eligible, including sole proprietors, independent contractors, and private, nonprofit organizations. Agricultural enterprises are not eligible. All applicants may be asked to provide an IRS Form 4506-T to allow SBA to request tax return information on the applicant's behalf.
Please do not submit duplicate COVID-19 EIDL applications. Only prior applicants will be considered for the Targeted EIDL Advance. SBA will reach out to you if you qualify!
Video Transcript
Hello from FreedomTax Accounting, we're an accounting firm or we have been providing quality tax and accounting services now for over 20 years. It is tax season, so we are working late.
But we wanted to do this quick video because the SBA has come out with a tool where you can search if your business location is located or considered in a low-income community and that way, it makes you eligible to get the targeted EIDL grant.
So basically, we wanted to show you how to get to that tool so you can check if your business location and address is eligible for the new idol targeted grant.
The first step is that you need to go to the sba.gov website, and this is the homepage and in this big banner, you click to learn more, right, so you click to learn more and then you scroll down where it says the targeted EIDL advance, you click there, that will take you to that this section of the page, you scroll down and see where it says are located in a low-income community. This link was put up a couple of hours ago.
So, this is brand new, and this is the tool.
Now we are going to put the link to the tool in the description as of this video. So that way, you don't have to go through all the steps. But basically, you click on the tool and this is the tool the SBA is going to use to determine if your business or address is located in a low-income community. Let's check it out. You go here to the to the location and you put your business address as put our office address here. You click search, right and that will pinpoint your business address. Now, if the area that the business address is located is inside this purple area, that means you are considered a low-income community. If it's located in an area that is yellow, it means that is not considered a low-income community.
So basically, this is a very easy way that the SBA has made so you can see if you qualify for the targeted ideal grant based on the low-income community. Okay, so once again, we are gonna put a link to this tool in the description of this video. I wanted to mention that we are in tax season.
We are super busy, so sorry if I have not been able to answer the questions that you have been putting in the descriptions of our other videos, I promise, and we promise that we will get to them at some point but please be a little bit patient because we are in tax season and we are super, super busy. Okay, once again, thank you for watching and God Bless you. Bye.


Subscribe to my channel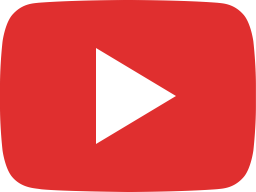 IRS Shuts Down ERC Program Due To Scam Surge (Employee Retention Credit)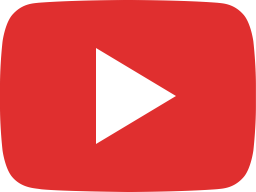 IRS Email Scam Warning - Beware of Identity Theft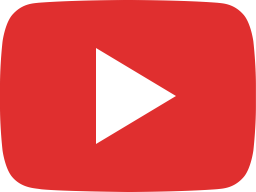 The Ultimate IRS FIRPTA Withholding Guide For Foreign Real Estate Investors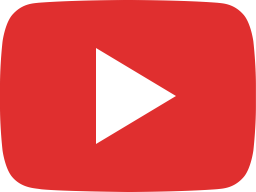 US Taxes For Foreigners - Resident Alien vs Non Resident Alien Tax Differences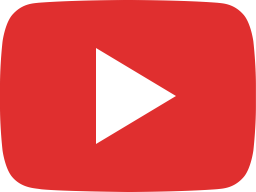 Pay Higher Taxes if You Get ERC (Employee Retention Credit)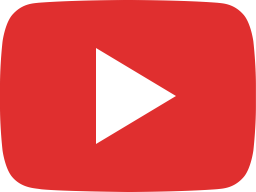 ERC News Update August 2023 (IRS Employee Retention Credit)
#sbagrant
#sba
#targetedeidlgrant
#targetedeidladvance
#eidlgrant
#10000grant