Tax Season 2022 Start Date – IRS to Accept 2021 Tax Returns Starting January 24, 2022
The IRS will begin accepting and processing 2021 tax returns starting Jan. 24, the Service announced Monday. In News Release IR-2022-08, the IRS stated the date will allow it time to perform necessary programming and testing in advance of return filing, which it urged taxpayers and paid preparers to do electronically.
Visit Freedomtax Accounting Website
IRS newsletter stated the following, "Filing electronically with direct deposit and avoiding a paper tax return is more important than ever this year," IRS Commissioner Chuck Rettig said in the release.
Rettig acknowledged that the Service is still processing some tax year 2020 returns. All paper and e-filed returns with refunds owed that were received before April 2021 have been processed if they did not contain any errors or require further review; however, as of Dec. 23, 2021, there were still some 6 million unprocessed individual returns. And the Service has struggled to answer a record number of taxpayer and preparer phone calls, Rettig said.
"In many areas, we are unable to deliver the amount of service and enforcement that our taxpayers and tax system deserve and needs," Rettig said. "This is frustrating for taxpayers, for IRS employees, and for me."
This year, return processing may be complicated for taxpayers claiming monthly advance payments of the child tax credit, who must reconcile the total advance amount against their child tax credit for all of 2021. The IRS noted that it began late last month and is continuing to send affected taxpayers Letter 6419, 2021 Advance Child Tax Credit, which reports their total advance payments for the year. Taxpayers may also verify their advance payments on the IRS's CTC Update Portal.
Taxpayers who received the third economic impact payment during 2021 should receive Letter 6475, Your Third Economic Impact Payment, to help them and their preparers determine whether they are eligible to receive a rebate recovery credit for missing stimulus payments.
DISCLAIMER
This video is intended for educational purposes and should not be taken as legal, financial, or tax advice. You should consult with a professional about your unique situation before acting on anything discussed in these videos. Freedomtax Accounting and Multiservices Inc., Freedom Insurance Financial Inc., Freedom Realty Source Inc., and Freedom Immigration International Inc. are providing educational content to help small business owners and individuals become more aware of certain issues and topics, but we cannot give blanket advice to a broad audience. Freedomtax Accounting and Multiservices Inc., Freedom Insurance Financial Inc., Freedom Realty Source Inc., and Freedom Immigration International Inc. or its members cannot be held liable for any use or misuse of this content.
Transcript
Hello from Freedomtax Accounting, we're an accounting firm where we have been providing quality tax and accounting services now for over 20 years. Today is January 10th and we wanted to bring you the latest update from the IRS, so let's go straight to the news.
Basically, the IRS has just sent out this communication letter saying that you can start filing your 2021 personal tax return on January 24th, so that means that January on 24th, 2022, the IRS is going to start processing 2021 tax returns. 
Does that mean that you can't do your tax return before January 24th? Realistically January 24th is only two weeks away from today. Now, you can start doing your tax return, you can start sending your tax documents to your CPA, and some work can be done in advance, but realistically the 2021 personal tax return cannot be sent to the IRS before January 24th, because January 24th, 2022, is the date that the IRS is going to start processing 2021 tax returns. 
Now, the IRS has also stated that the tax deadline for this tax season is April 18th. Remember, usually Tax Day is April 15th, but this year since April 15th is a holiday, they extended it to April 18th, which is actually a Monday. 
The IRS also wants people to know that they are still behind in filing their 2020 tax returns. So, I know a lot of people are frustrated that the IRS has still not processed their 2020 tax return, IRS is saying that yes, they're still behind, but they are doing their best to bring those past tax returns up to date.
Also, the IRS also wants to inform everyone that they have a Free File service available. This is something many people don't know, if you make $73,000 or less in 2021, you are eligible to use the IRS Free File Program, so you can basically file your tax return for free. Just Google IRS Free File Program and that takes you directly to the IRS website and you can file your tax return for free.
Also, the IRS wants people to know that starting late January 2022, they are going to start sending out two letters. Now, you may need these two letters in order to finish your 2021 tax return. The first letter is letter 6419, which is the letter saying the amount of the advance child tax credit that you received in 2021. The second letter is letter 6475, which is how much was the third stimulus payment that you got in 2021. You may need these two letters to provide them to your CPA or tax preparer in order to finish your 2021 tax return to avoid delays in your refund. 
Basically, that's the latest information from the IRS, they're going to start processing 2021 tax returns on January 24th, 2022. So, start collecting your tax documents.
Thanks for watching this video. Remember to subscribe to our channel and share it with your relatives and friends if this informative video was of benefit to you.
You can contact us by phone, email, or by visiting our offices:
Remember that we are part of Freedom Group, a conglomerate of companies dedicated to providing quality services in accounting, taxes, financial consulting, insurance, real estate, business incorporation, among others.
As for your finances, we can help you with everything you need.

Subscribe to my channel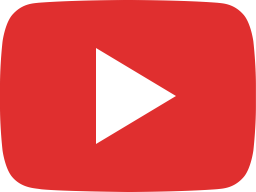 Pay Less Taxes Via Charitable Contributions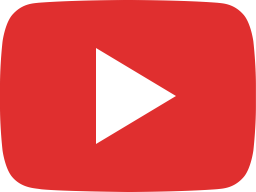 IRS Cancels $600 1099-K Reporting Threshold Requirement for 2023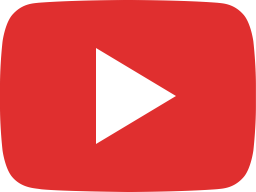 New BOI FINCEN Report for Small Businesses Effective January 1, 2024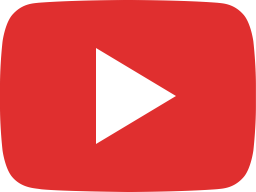 Top 10 End Of Year Tax Planning Strategies For Small Business Owners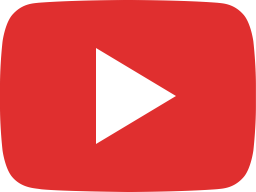 Additional State
Payroll
Taxes (Part 2)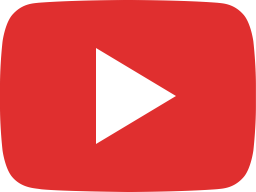 4 Types Of Payroll Taxes (Part 1)
#2021taxreturn #2022taxseasonstartdate #2021taxrefund #cpa #taxes