Womply PPP Warning – DO NOT SIGN All PPP Applications They Send
Womply is sending PPP 2 Second Draw Applications for signature even though the person did not apply for PPP 2, because they are not eligible for the Second PPP Loan. Before signing any PPP application Womply sends you, make sure you know what you are signing.
Link to Video on How To Qualify for PPP 2
DISCLAIMER
This video is intended for educational purposes and should not be taken as legal or tax advice. You should consult with your financial professionals about your unique financial situation before acting on anything discussed in these videos.
Freedomtax Accounting and Multiservices Inc. are providing educational content to help small business owners become more aware of certain issues and topics, but we cannot give blanket advice to a broad audience. Freedomtax Accounting and Multiservices Inc. or its members cannot be held liable for any use or misuse of this content.
Transcription
Hello from Freedom Tax Accounting, we're an accounting firm where we have been providing quality tax and accounting services now for over 20 years. We wanted to do this quick video because we have seen Womply doing a couple of things that we feel are not too ethical and we wanted to warn the people that have any kind of pending PPP application through Womply, to not sign everything that one please sends you via DocuSign. So, that's what we're going to talk about in this video. Now, this video is being recorded on June 10th, 2021 on the recording of any video relating to the PPP because this program is constantly changing. So, there may be things we discussed in this video that may change as soon as tomorrow okay.
Now the purpose of this video is that for the past couple of days a couple of our clients that we did the PPP application through Womply have received several emails from Womply asking them to sign some documentation and when our clients. We always tell our clients don't sign anything before we see it first and if it's one or two clients but for the last week. We have seen this easily more than 20 times now and we wanted to provide this warning to people who have applied to have a pending application with the PPP through Womply not to sign everything they send you and I'm going to explain why.
All of the clients that emailed me this DocuSign sent by Womply last week are clients that we applied for the PPP1 for. Why? They were not eligible to get the PPP2 because remember in order to be eligible for the PPP2 you must show that you meet the at least 25% reduction in the revenue requirement and none of these clients were eligible for it because they did not meet this requirement. So, when we did their PPP applications through Womply, we were using Womply because realistically they were the ones that were processing the PPP applications the fastest. But all of these clients were not eligible to get PPP2, so when we did their PPP application in Womply we did not authorize Womply to do their PPP2 application. We only told Womply we are only applying for PPP1, we do not want PPP2.
So, our clients thank God they got PPP one but now Womply is starting to send them this let me show you. They are getting this via email via DocuSign basically asking our clients to sign this second draw PPP application form. Basically, they are sending this PPP2 application to our clients to sign it and this is alarming, and most alarming is that they did not only send them the PPP2 application to sign even though we had already told them we don't want PPP2 because we're not eligible for it. We only want PPP1. What's most are alarming is that not only are they sending the PPP2 application they're sending it with an SBA note and you don't see this because I blacked it out but if you see this document, this PPP2 already has an SBA loan number that has already been approved by the SBA. Because remember even though the SBA is not accepting new PPP applications since May 31st, any pending application, they have the entire month of June to process.
So, if our clients are getting an SBA note with an SBA loan number assigned to it, this means that Womply processed a PPP2 application with the SBA, without our client's consent. So, let's say that our clients didn't follow our rules or our recommendation and they did not send me this before signing this document. They all look pretty similar and if you do not catch and don't know the rules if our clients go ahead and sign this, they may have received a PPP2. And what's the problem is that if they get PPP2 when they are going to apply for forgiveness the SBA is going to notice that they were not eligible for it because we did not apply for PPP2 in the first place because they did not meet the 25% reduction in revenue requirement. So, this is alarming. So, right now if you got a PPP one with Womply be very careful if they send you this.
Now if you are eligible to get PPP2 to go ahead and sign it because that means that you still have time to get it, but before you sign how do you know if this PPP2 application is what you read here on the top where it says, "second draw borrower application". If you see a second draw that says here this is PPP2 application okay. But before you sign this, you need to make sure that you're eligible to get the PPP2 because you need to meet the 25% reduction in revenue requirement. Now how do you do that basically we recommend in the past we had done this video okay, wherein this video we show you how to calculate if you are eligible to get PPP2 we're going to put a link on the top right now and we are also going to put a link to this video on how to qualify for PPP2 in the description of this video.
If you have received PPP1 from Womply and you haven't received PPP2 before you sign the second draw application form make sure you watch this video to see if you're eligible. Why? Because when you apply for PPP2 you don't have to show the reduction in revenue when you apply. But you do have to show the reduction in revenue when you apply for forgiveness. So, if you take PPP2 and you're not eligible for it when you apply for forgiveness the SBA is going to notice that you were not eligible to get the PPP2 and you're not going to get those funds forgiven and you may even have to return those funds okay.
So, we just wanted to do this quick video as a warning. Womply did a phenomenal job designing a platform to process PPP fast but they are doing certain things that we feel are not ethical. For example, a bunch of our clients only applied for PPP1 because they were not eligible for PPP2, and without their consent, they filled out a PPP and processed a PPP2 application with the SBA. So, be very careful whatever one please sends you to sign okay.
Thanks for watching this video. Remember to subscribe to our channel in Spanish and share it with your relatives and friends if this informative video was of benefit to you.
You can contact us by phone, email, or by visiting our offices:
Remember that we are part of Freedom Group, a conglomerate of companies dedicated to providing quality services in accounting, taxes, financial consulting, insurance, real estate, business incorporation, among others.
As for your finances, we can help you with everything you need.

Subscribe to my channel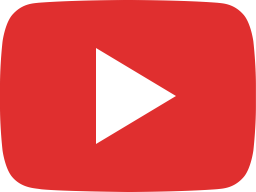 Tax Deadline Dates For December 2023 (Things To Do To Save On Taxes)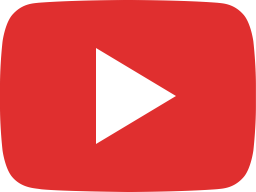 NEW 90 Day Deadline for BOI FINCEN Report For Many Small Businesses in 2024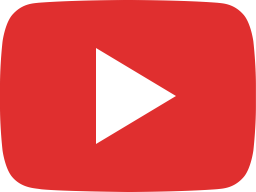 New 90 Days for New BOI Report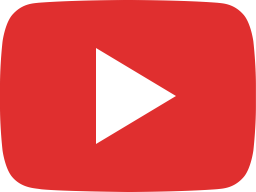 Pay Less Taxes Via Charitable Contributions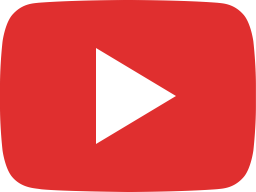 IRS Cancels $600 1099-K Reporting Threshold Requirement for 2023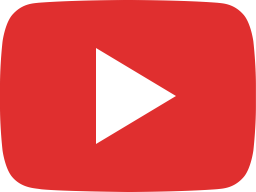 New BOI FINCEN Report for Small Businesses Effective January 1, 2024