NEW!! SBA PPP Loan Forgiveness Portal To Open in August 2021 | PPP Forgiveness Update
You may not have to apply for PPP forgiveness with your bank. You may be able to apply for your PPP loan forgiveness directly with the SBA. This new Paycheck Protection Program Forgiveness Portal by the SBA may make the PPP loan forgiveness process faster and easier.
DISCLAIMER
This video is intended for educational purposes and should not be taken as legal or tax advice. You should consult with your financial professionals about your unique financial situation before acting on anything discussed in these videos.
Freedomtax Accounting and Multiservices Inc. are providing educational content to help small business owners become more aware of certain issues and topics, but we cannot give blanket advice to a broad audience. Freedomtax Accounting and Multiservices Inc. or its members cannot be held liable for any use or misuse of this content.
Transcript
Apparently, the SBA is launching a PPP loan forgiveness portal in the month of august where you are going to have to apply for PPP forgiveness directly with the SBA instead of having to apply for forgiveness through your bank. That's what we're going to talk about in this video. Hello from Freedom Tax Accounting we're an accounting firm where we have been providing quality tax and accounting services now for over 20 years. If you are new to this channel, we provide strategies for small business owners. So, they can achieve their financial goals. We are recording this video on July 23rd recording any video relating to the PPP loan program because this program has been constantly changing. So, there may be things we discussed in this video that can change as soon as tomorrow. So, that's the importance of subscribing to our channel that way you're always up to date with the most current and correct information relating to these SBA PPP and EIDL loan programs now according to the business journal which is a very respectable business news organization which you know they will not print or report on fake news according to the business journal they have been talking to the director of the SBA. And apparently the director of the SBA has said that the SBA is launching a PPP forgiveness portal directly via the SBA meaning that you will not have to apply for PPP loan forgiveness through the bank. Now the SBA has not released any official press release on this matter. According to our sources in the SBA, the SBA apparently is going to make this announcement officially next week but we will have to see.
How does this affect your PPP forgiveness? Well basically if you have a PPP loan remember that you have then to apply for forgiveness the current rules state that you have to apply for forgiveness via the bank that gave you the PPP funds. If the SBA comes out with this SBA PPP forgiveness portal, then if you bypass the bank you go directly through the SBA portal, apply for forgiveness and then the SBA will communicate with your bank telling them that your PPP has been forgiven.
Now according to the report, it says that apparently this new portal will only be used by uh businesses or independent contractors who got a PPP loan that's under and fifty thousand dollars that makes sense because most PPP loans are under a hundred and fifty thousand dollars, and I think that the SBA wants to alleviate the burden and all the work that the banks are going through to provide the PPP loan forgiveness process.
Now also according to the report not all banks are liking this new SBA portal apparently there are some banks that are already saying that they will not participate in this new SBA PPP forgiveness portal and that the businesses or independent contractors are self-employed that have received a PPP loan via their bank that those customers will have to apply for forgiveness using their bank platform. And I think that makes sense that many banks are not agreeing that the SBA now is launching their own PPP forgiveness portal because for many months now banks have been investing millions and millions of dollars into developing their own PPP forgiveness portal and training their employees on the on PPP forgiveness, and now the SBA comes out and says well we're going to have our own forgiveness portal so I'm pretty sure that's the reason a lot of banks are going to say no. If you have a PPP loan with me you have to apply through our portal but we have to wait and see.
Now what are we recommending to our clients? If you have a PPP loan that you got in 2020 if your bank has already sent you your PPP forgiveness link, go ahead and apply through your bank okay. Now if you received a PPP loan in 2021, maybe you should wait to see how this SBA PPP forgiveness portal is going to work. Maybe it's going to be easier. Maybe the forgiveness process is going to be faster we still don't know but that's our recommendation right now to our clients. If you got a PPP loan in 2020 don't wait for the SBA portal. Apply for PPP forgiveness via your bank okay. So, apparently next week the SBA is going to announce this new SBA portal for PPP forgiveness. If anything new comes up we will do a video on it okay.
Thanks for watching this video. Remember to subscribe to our channel and share it with your relatives and friends if this informative video was of benefit to you.
You can contact us by phone, email, or by visiting our offices:
Remember that we are part of Freedom Group, a conglomerate of companies dedicated to providing quality services in accounting, taxes, financial consulting, insurance, real estate, business incorporation, among others.
As for your finances, we can help you with everything you need.

Subscribe to my channel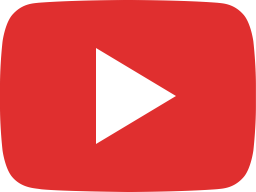 IRS Shuts Down ERC Program Due To Scam Surge (Employee Retention Credit)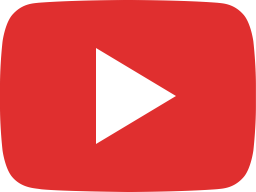 IRS Email Scam Warning - Beware of Identity Theft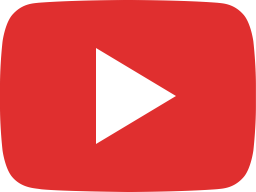 The Ultimate IRS FIRPTA Withholding Guide For Foreign Real Estate Investors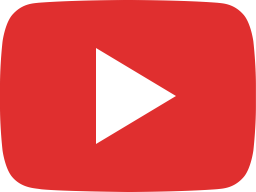 US Taxes For Foreigners - Resident Alien vs Non Resident Alien Tax Differences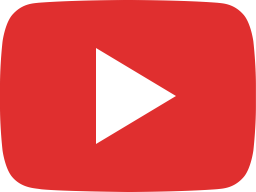 Pay Higher Taxes if You Get ERC (Employee Retention Credit)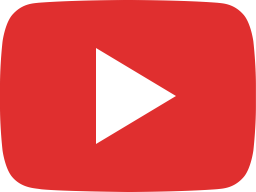 ERC News Update August 2023 (IRS Employee Retention Credit)
#pppforgiveness
#ppp
#pppupdate
#ppploan
#sba