NEW SBA EIDL Loan Increase Online Application – Up to $500,000
The SBA is accepting Covid-19 EIDL Loan Increase Applications ONLINE!! Instead of waiting weeks for the SBA email to apply for the EIDL loan increase, you can now apply for your SBA EIDL loan increase online up to $500,000.
DISCLAIMER
This video is intended for educational purposes and should not be taken as legal or tax advice. You should consult with your financial professionals about your unique financial situation before acting on anything discussed in these videos. Freedomtax Accounting and Multiservices Inc. is providing educational content to help small business owners become more aware of certain issues and topics, but we cannot give blanket advice to a broad audience. Freedomtax Accounting and Multiservices Inc. or its members cannot be held liable for any use or misuse of this content.
Transcript
Good news if you want to request an increase on your SBA EIDL loan amount you can now apply for the increase online. So, you do not have to wait a couple of weeks that the SBA is saying that it's going to take to respond to your EIDL loan increase email; so, you can get your loan increase a lot faster. That's what we're going to talk about in this video.  
Hello from Freedom Tax Accounting, we're an accounting firm where we have been providing quality tax and accounting services now for over 20 years. We are recording this video on April 22nd, 2021, and we always emphasize the date on the recording on any video relating to the EIDL loan and PPP because these programs are constantly changing. So, there may be things we discussed in this video that can change as soon as tomorrow. That's the importance of subscribing to our channel. That way you're always up to date with the most current and accurate information regarding these SBA loans.  
Now if you got an EIDL loan in the past, as you know the SBA is now allowing you to request an increase of that loan up to 500, 000 if you qualify okay now in the week of April 6, 2021, the SBA did start sending out an email to the EIDL loan recipients telling them that please send an email and they provided an email address. And the SBA said, "Send an email to this email address requesting the EIDL loan amount increase." In that email, it said that "The SBA may take several weeks to process your loan amount request."  
Apparently now the SBA is now accepting EIDL loan increase applications online and that's super good news and let me show you how to do it. Okay, the first step is to go to your EIDL loan online portal okay let me show you. So, if you don't know how to get to your portal basically go to google and type SBA EIDL loan portal this takes you to the login okay. So, this is your SBA loan portal from the SBA okay so you log in, once you log in this is your EIDL loan first home page on the portal. And now you can see and really, I don't know if this is available for everyone at this time, but for many of our accounting clients, this is what it says. There's a new button here, a blue link that says, request more funds as you can see here. So, if you click that it takes you here, where basically it tells you this is the loan amount you have right now and you can move this and accept a new EIDL loan amount, and it gives you already the maximum you can ask for okay. And then as you move this circle and increase the amount that you are requesting here at the bottom right where it says "payment amount", this will be showing your monthly payment. So, that way is good that you know you know exactly how much you're going to get in an increase, and you know how much the monthly payment is going to be all right. 
So, at the bottom of this, it says here "selecting the loan amount does not mean that your loan has been approved, further review of the application will be conducted". It also gives you the warning that any loan over $25,000 does require collateral and that any loan over $200,000 has to have a personal guarantee of the owners. Then you accept or cancel. And then if you click accept, they're going to make you sign a 4506 T form because they're going to request your IRS transcript okay.  
Now we have seen that if you do not accept this the first time you log in, let's say that you do not click accept and you click cancel all right. When you go back to the home screen this blue button is no longer there. But don't get scared because if you do not accept the loan offer right here, then we found out that you need to log out, and then when you log back into the portal the blue button is not going to be here but you can click here where it says "change amount". And if you click change amount, it takes you back to this page that you can decide later on how much EIDL loan increase you want.  
So, this is very good news meaning that now apparently you do not have to wait several weeks to request your EIDL loan increase as the email said that the SBA sent it last week okay.
Thank you for watching this video. Remember, it is tax season, and we are a full-service accounting firm. We are authorized by the federal government to prepare personal tax returns and business tax returns for individuals and businesses that are located in any of the 50 US states.
So this is our contact information:
Address: 1016 E Osceola Parkway, Kissimmee, 34744, Florida, United States
Telephone: 407-502-2400
E-mail: 

[email protected]
And remember that we are part of Freedom Group, we are a group of four companies where we do tax accounting.
So we can help you in many ways.
Thank you for watching this video. Remember to subscribe to this channel and if you have received value out of this information like this video and share it with someone that can take advantage of this information.
Thank you for watching. God bless you. Bye-bye.

Subscribe to my channel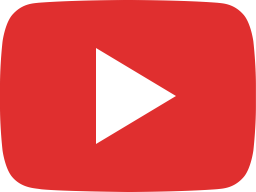 IRS Shuts Down ERC Program Due To Scam Surge (Employee Retention Credit)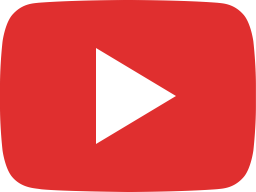 IRS Email Scam Warning - Beware of Identity Theft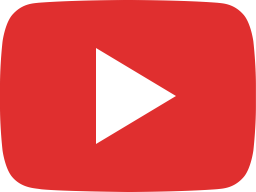 The Ultimate IRS FIRPTA Withholding Guide For Foreign Real Estate Investors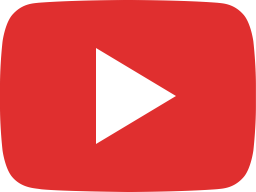 US Taxes For Foreigners - Resident Alien vs Non Resident Alien Tax Differences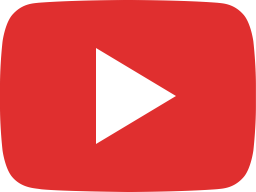 Pay Higher Taxes if You Get ERC (Employee Retention Credit)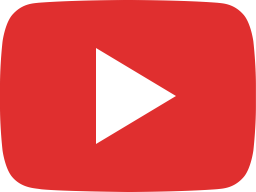 ERC News Update August 2023 (IRS Employee Retention Credit)
#eidlloanincreaseapplication​ #eidlincrease​ #eidl2021​ #eidlloan