SBA EIDL Loan Forgiveness | Is SBA EIDL Loan Forgivable?
In this video we answer the question, "Does the SBA EIDL Loan have forgiveness?" We have seen that many business owners still do not know that the SBA EIDL Loan does NOT have forgiveness. This is very different from the PPP Loan that is an SBA forgivable loan.
DISCLAIMER
This video is intended for educational purposes and should not be taken as legal or tax advice. You should consult with your financial professionals about your unique financial situation before acting on anything discussed in these videos.
Freedomtax Accounting and Multiservices Inc. are providing educational content to help small business owners become more aware of certain issues and topics, but we cannot give blanket advice to a broad audience. Freedomtax Accounting and Multiservices Inc. or its members cannot be held liable for any use or misuse of this content.
Transcript
Hello from Freedom Tax Accounting, we're an accounting firm providing quality tax and accounting services for over 20 years now. If you're new to this channel, we provide strategies for small business owners so they can achieve their financial goals. In this video, we're going to answer one of the most common questions that we are still getting about the SBA EIDL loan. And that question is:
Q: Does the SBA EIDL loan have forgiveness?
Now, the answer to that question is no, that SBA loan does not have forgiveness. And I think that people are confused because they confuse this loan with the PPP loan, which is a totally different SBA program.
The SBA has the PPP Loan Program, which is an SBA program, but the SBA gave you that PPP loan via a bank or a lender, and the PPP loan does have forgiveness. Now, when you apply for the SBA EIDL loan, you actually are applying for two separate financial programs from the SBA under one application. When you do the SBA loan application via the SBA website, that's how you know if you have a PPP loan or an SBA loan. The PPP loan you do not apply via the SBA website you apply through a bank or lender. But if you applied for a loan via the SBA website, then you applied for the EIDL loan.
Now, when you apply for the EIDL loan, you're applying for the grant or advance. If you got the EIDL loan grant or advance whatever you get as an advance, you do not have to pay it back. The advance in 2020 was $1,000 per employee up to 10 employees. If you qualified you were able to get the additional remaining funds up to $10,000. And if you also qualify the SBA even gave you an additional $5,000. So, the EIDL advance or Grant has a maximum of $15,000. That advanced portion, you do not have to pay back.
The EIDL loan in 2020 had a max amount of $150,000. Now, in 2021, they increased it to a maximum of $500,000. They're even planning on increasing it again to $2 million. That loan portion of the EIDL loan does not have forgiveness, you have to pay it back. It's a 30-year loan at 3.75% interest.
If you got the EIDL loan in 2020, you have a 24 months deferment period. So, you have 24 months to start making your monthly payments — but during that time, interest does accrue. If you got your EIDL loan in 2021 you have 18 months of deferment to start making your monthly payments.
I hope this video answers your questions. I want to say again at this time, that the EIDL loan does not have forgiveness.
Now, if you do have a PPP loan, which does have forgiveness, remember that we here at Freedom Tax Accounting are providing PPP loan forgiveness as a service. So, if you need our help to apply for your PPP forgiveness, we're here for you and you may visit us at our offices located in Orlando, Florida, or send us a message through our website.
Also, if you need help to open up a new LLC, help with accounting, payroll, trouble with the IRS, we can help you in many, many ways. We are part of Freedom Group where we are a group of four companies where we also provide services for immigration, real estate insurance, and financial planning so we can help you and your business all at once.
Thanks for watching this video. Remember to subscribe to our channel and share it with your relatives and friends if this informative video was of benefit to you.
You can contact us by phone, email, or by visiting our offices:
Remember that we are part of Freedom Group, a conglomerate of companies dedicated to providing quality services in accounting, taxes, financial consulting, insurance, real estate, business incorporation, among others.
As for your finances, we can help you with everything you need.

Subscribe to my channel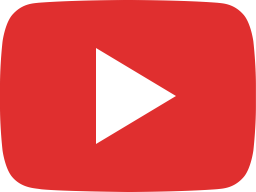 Hurricane IAN SBA EIDL Disaster Loan in Florida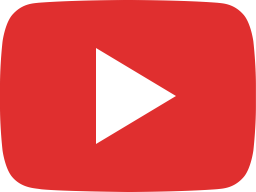 Top 5 LLC Benefits For Real Estate Investments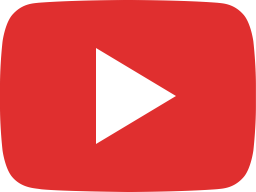 The Employee Retention Tax Credit is Still Available to Businesses in 2022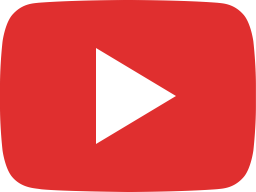 Download Your SBA EIDL Loan Contract Documents Before May 16, 2022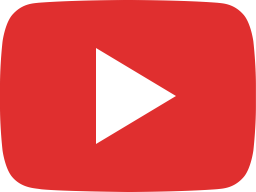 SBA Announces NO MORE FUNDS in the EIDL Loan Program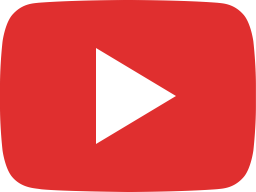 Last Day To Get SBA EIDL Loan Increase Confirmed !!
#eidlloanforgiveness #eidlforgiveness #sbaloan #eidlloan