PPP Loan Program Extension – House Passes Bill on 415 to 3 Vote
The House passed the bill on a 415 to 3 vote on the PPP Extension Act of 2021. This will allow the PPP loan program to be extended for another 60 days. The PPP Extension Act will now go to the Senate to vote.
DISCLAIMER
This video is intended for educational purposes and should not be taken as legal or tax advice. You should consult with your financial professionals about your unique financial situation before acting on anything discussed in these videos. Freedomtax Accounting and Multiservices Inc. are providing educational content to help small business owners become more aware of certain issues and topics, but we cannot give blanket advice to a broad audience. Freedomtax Accounting and Multiservices Inc. or its members cannot be held liable for any use or misuse of this content.
House passes PPP deadline extension in 415-3 vote
A bill to move the Paycheck Protection Program application deadline from March 31 to May 31 sailed through the U.S. House of Representatives on Tuesday night, passing in a 415-3 vote that sends the legislation to the Senate for consideration.
The nearly unanimous vote came after several dozen business groups, including the AICPA, endorsed the PPP Extension Act of 2021, H.R. 1799, which extends the filing deadline for PPP applications by 60 days and provides an additional 30 days for the U.S. Small Business Administration (SBA) to finish processing applications received by May 31.
Transcript
Good news coming out of congress. Last night, the house of representatives voted on extending the PPP loan program for another 60 or 90 days; that's what we're going to talk about in this video.  
Hello from Freedom Tax Accounting, we're an accounting firm where we have been providing quality tax and accounting services now for over 20 years. Today is March 17th. We always emphasize the date of the recording on any video relating to the PPP loan program because this program is constantly changing. So, there may be things in this video that we discussed that may change as soon as this afternoon or tomorrow. So, that's the importance of subscribing to our channel that way you're always up to date with the most current and correct information relating to these SBA loans. 
Now, what happened yesterday? Let me show you. Last night the house of representatives voted on the PPP extension act of 2021 and it passed the house- as you can see here it passed the house on an almost unanimous vote of 415 to 3. 
Now, this doesn't mean that it is officially extended now this has to go to the senate, and then it needs to go to the president in order to become law. But since basically, the vote was 415 to 3, it most probably there's a very good chance that this also will get approved in the senate because of all the bipartisan agreement on this matter. 
If this becomes law, how will it extend the PPP loan program? Basically, let me go back here. If this gets approved basically it is going to extend the PPP loan program application date until May 31st. So, basically, They are extending the application period another 60 days. The act also says that "the SBA has another 30 days after May 31st to continue processing applications that are submitted before May 31st". So, for example, right now the due date is March 31st, but by march 31st, you have to have a PPP approved by March 31st now what they are extending is the application date. So, if it gets approved by May 31st you have to have your application submitted because the SBA has another 30 days after May 31st to actually approve or process your PPP loan application okay. So, this is good news because realistically there have been so many changes in this program, and the banks and the SBA have had so many issues with their online systems that this was necessary to provide additional help for small business owners to get their PPP1 or their PPP2 approved on time okay. 
Now we also wanted to answer one of the most common questions we are getting here in our office and that is, "If I applied for a PPP1 or a PPP2 and I already got it as a schedule C filer and I got it based on the old PPP formula [meaning that your PPP formula was based on line 31 your net profit], can I now change it to with the new formula which is using line seven your gross income, and can I get the difference of the increase in PPP funds that I am entitled to?" The answer to that as of today March 17th, 10:06 am, Orlando Florida time is no. At this time the SBA has still not provided a way to schedule C filers who already got a PPP1 or a PPP2 to change to get the higher amount of PPP. As of now, the only people who can get the PPP with the schedule C with the new formula using line seven, are people who have not received the PPP1 or who are applying for the PPP2 now okay. 
I'm pretty sure that's going to change now that they have given this program or they will give this program additional time. I think it's only fair that the SBA does provide a way in the future, so if you are a schedule C filer and got a PPP1 or PPP2 that you are able to reapply and get the difference. But that is still not official as of right now, but at least we do know that the house did vote almost a unanimous vote. Now it is going to the senate and if approved, then at least this PPP program is going to get extended okay.  
Thank you for watching this video. Remember, it is tax season, and we are a full-service accounting firm. We are authorized by the federal government to prepare personal tax returns and business tax returns for individuals and businesses that are located in any of the 50 US states.
So this is our contact information:
Address: 1016 E Osceola Parkway, Kissimmee, 34744, Florida, United States
Telephone: 407-502-2400
E-mail: 

[email protected]
And remember that we are part of Freedom Group, we are a group of four companies where we do tax accounting.
So we can help you in many ways.
Thank you for watching this video. Remember to subscribe to this channel and if you have received value out of this information like this video and share it with someone that can take advantage of this information.
Thank you for watching. God bless you. Bye-bye.

Subscribe to my channel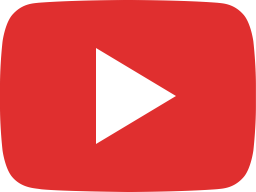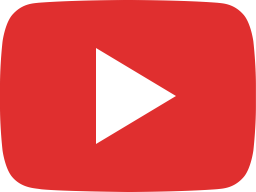 How To Do Florida Annual Report For LLC, Corporations & Non Profits (Step by Step Guide)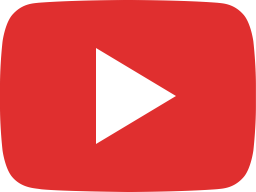 7 Employee Retention Credit (ERC) Scams & Fraud Examples Explained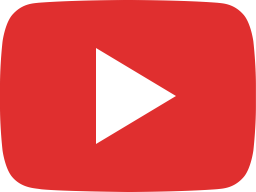 New SBA EIDL Loan Portal - Make EIDL Loan Payments & Check Loan Balance ONLINE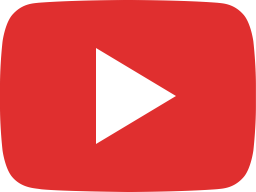 USA Rental Property Taxes For Foreign Nationals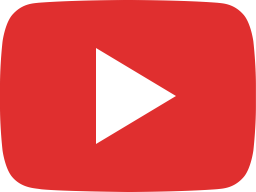 Get The Employee Retention Tax Credit (ERTC) in 2023 - BEWARE OF SCAMS