Apply for PPP Loan Forgiveness with the NEW SBA Direct PPP Forgiveness Portal
If you got a PPP loan of $150,000 or less, you may apply for PPP loan forgiveness directly with the SBA and not have to do your PPP forgiveness application via the bank that gave you the PPP loan funds. This will make your PPP loan application process a lot faster and easier.
NEW SBA DIRECT PPP FORGIVENESS PORTAL
DISCLAIMER
This video is intended for educational purposes and should not be taken as legal or tax advice. You should consult with your financial professionals about your unique financial situation before acting on anything discussed in these videos. Freedomtax Accounting and Multiservices Inc. are providing educational content to help small business owners become more aware of certain issues and topics, but we cannot give blanket advice to a broad audience. Freedomtax Accounting and Multiservices Inc. or its members cannot be held liable for any use or misuse of this content.
Transcript
If you got a PPP loan of $150,000 or less you may be able to apply for your PPP loan forgiveness directly with the SBA, so you do not have to apply for PPP forgiveness through your bank. That's what we're going to talk about in this video. Hello from Freedom Tax Accounting, we're an accounting firm where we have been providing quality tax and accounting services now for over 20 years. In this channel, we provide strategies for small business owners, so they can achieve their financial goals although for the last couple of months we have been concentrating on providing information about the PPP and EIDL, SBA programs. Now, this video is being recorded on July 8, 2021, and we always emphasize the date on the recording on any video relating to the PPP because this program has been constantly changing. So, there may be things we discussed in this video that can change as soon as tomorrow. So, that's the importance of subscribing to our channel that way you're always up to date with the most current and correct information relating to the PPP loan program.
Now if you have been following our channel you know that last week, we reported that there was a rumor that the SBA was going to launch their own PPP forgiveness portal but that we had no official announcements from the SBA yet. That wait is over, why? Because the SBA has officially launched their SBA PPP direct forgiveness portal okay. We are going to put a link to this website in the description of this video so you can access this page. Now right now you cannot apply for PPP forgiveness through this portal and let me tell you why. The website says, "The SBA PPP direct forgiveness portal is currently operating under an invite-only pilot period. The platform is scheduled to publicly launch in the near future."
Now in an email that they sent today okay, the SBA did say in the email- this is the email right here that they are going to launch this portal on august 4th of 2021 okay. Now, this platform will be available for PPP borrowers with loans of $150,000 and below okay. Now the only thing that you need to know as well is that in order for you to apply for the PPP loan forgiveness through the SBA portal, is that apparently the bank that gave you these funds, the PPP loan is going to have to register for this program okay. So, we recommend that you still wait because if your bank opts into this service then your bank is going to tell you that you can apply for the PPP forgiveness through the SBA portal. But we feel or we think that there are some banks that are going to tell you that you have to apply through the bank PPP forgiveness portal. So, basically, right now we have to wait but the wait is over the official announcement has been made. The SBA has launched its own PPP direct forgiveness portal.
So, if your bank has not emailed you yet that you can apply through this direct SBA website, wait for that email or that notice from your bank, and then right now we just need to wait until August 4th to see how this works. The good thing about this website is that if you click here see where it says uh PPP direct forgiveness platform user's guide, if you click that the SBA has provided a very detailed instruction slide. So, basically, here you're going to be able to see how to use this portal and the instructions on how to use it okay.
So, good thing the SBA now you may apply for PPP forgiveness if you got a PPP loan under 150,000 or $150,000 or less you may be able to directly apply for PPP forgiveness with SBA, and don't have to go through the process with your bank okay. But we still need to wait. I would say wait until august 4th to see how this is going to work because right now it is still not open but the SBA has launched the portal page and this is where you're going to have to apply for forgiveness. So, this is good news because this should make your PPP forgiveness process a lot easier okay. So, right now we need to wait to see what the banks say and see what banks actually opt-in to this new SBA service. But we will keep you posted once we have new information okay.
Thanks for watching this video. Remember to subscribe to our channel and share it with your relatives and friends if this informative video was of benefit to you.
You can contact us by phone, email, or by visiting our offices:
Remember that we are part of Freedom Group, a conglomerate of companies dedicated to providing quality services in accounting, taxes, financial consulting, insurance, real estate, business incorporation, among others.
As for your finances, we can help you with everything you need.

Subscribe to my channel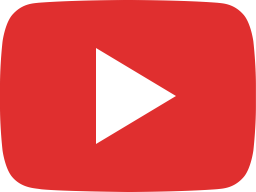 IRS Shuts Down ERC Program Due To Scam Surge (Employee Retention Credit)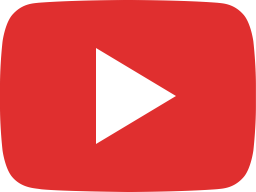 IRS Email Scam Warning - Beware of Identity Theft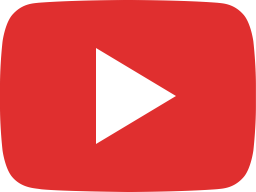 The Ultimate IRS FIRPTA Withholding Guide For Foreign Real Estate Investors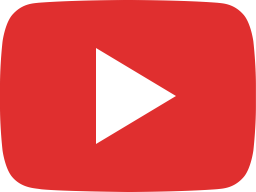 US Taxes For Foreigners - Resident Alien vs Non Resident Alien Tax Differences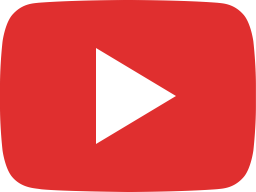 Pay Higher Taxes if You Get ERC (Employee Retention Credit)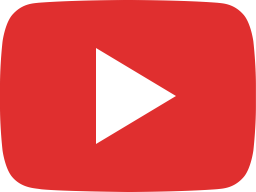 ERC News Update August 2023 (IRS Employee Retention Credit)